Delve into our treasures
The Place des Trésors is full of beauties. A true Parisienne is chic, but not overly so. Being Parisian is all about simplicity and sophistication. Admire the window displays of our luxury brands where expertise, elegance and daring are the watchwords of this unique space.
Clothing, shoes, jewellery: there's plenty for you to choose from! Finish your shopping in style with a glass of champagne and a spoon of caviar in hand. Seated at the bar of a central island that welcomes lovers of the finest foods just like you, you're in for another elegant treat… But a treat for the tastebuds this time.
In search of lost time
Clean lines, raw materials, primary forms, steel and bronze. Two sculptures over five metres high face each other, both symbolising life and how quickly it passes. A woman and a man, each on their own wheel, turn endlessly and call out to each other. The artist Nathalie Decoster delivers, with L'Air du Temps « The Spirit of the Times », a universal message that she spreads throughout her artwork. One more treasure to admire, pause and reflect on just for a moment.
The luxury of taking care of yourself
Head to our beauty area and treat yourself to a generous timeout. Here you are not on the ground floor of a department store, but it feels just like it… The nicest brands, one after the other, open up a path of well-being for you along which you can have a makeover or test out some perfume? And at every step, our advisers are there to guide you. From iconic brands to the most cherished Parisian ones, you'll know how to find the one for you before take off.
An ode to the best of French gastronomy...
Step into Les Halles and discover your senses. The sights, the smells, the sounds, the tastes… Wander the aisles and let yourself be led by the scents and colours of the local produce which will undoubtedly awaken memories and desires. Fine, quality and refined products with character: mustard, cheese, caviar, tea, chocolate, and much more. There's something for all tastes and all palates. Taste the savoury and sweet products on offer at Les Halles delicatessen, all while seated at an elegant bar. aris loves food lovers!
...and exceptional wine houses
Opposite Les Halles lies Les Caves Particulières. Two spaces with the same philosophy. Here, artisans of taste take pride of place. Enhance your palate and discover some great champagne  (Moët&Chandon, Ruinart, Dom Pérignon…) and cognac (Hennessy). Share a unique moment and participate in introductory food and wine pairing workshops. Take advantage of this new setting, attentive to the curious and demanding traveller that you are, and perfect your French art de vivre!
Drink Responsibly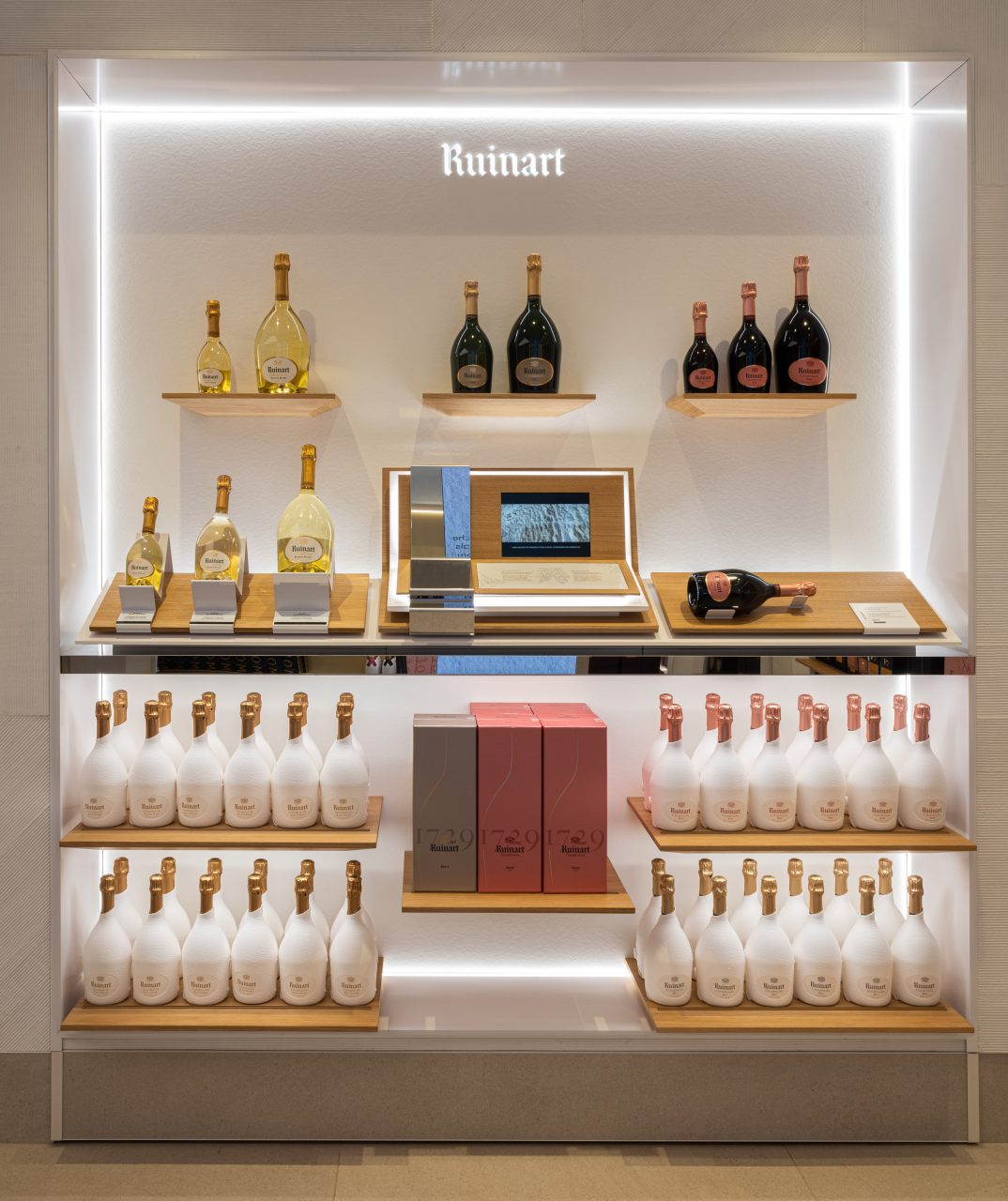 Great Scott! Do you prefer Donkey Kong or PacMan?
Are you an amateur gamer or avid challenger? Immerse yourself in the retro world of Paris Aéroport. Solo or in a team, travel through time like Doc and Marty and head to our games area for a flashback to the 80s! Teleport back to your or your parents' childhood and get nostalgic for the pixelated images and synth sounds of iconic 2D arcade games. Experts and rookies, it's your turn to play!
Strut your stuff before boarding...
Are you familiar with this "oblong pod" as Cyrano de Bergerac declaimed? Well, there are no books here but there's plenty of staging. The departure lounge is architectural with a capital A: modern and bright, it delights and encourages contemplation before take off. Elegant and rounded, its vaulted ceiling and shutters cast a soft, gentle light across the space. Take to the chic red carpet and strut your way to the door of your plane. Safe flight!
...and attend the grand plane ball
At the end of the departure lounge, you'll find another must-see spot in Hall: a striking view of the runways and planes behind a huge bay window. Witness all the spectacular and lively, continuous comings and goings. Sat comfortably in your chair, admire this colourful painting, which is sure to tell you a different story throughout the day. Enjoy contemplating but don't forget about your flight!
Next experience
CDG - Terminal 2E - Portes L
From Rive-Gauche to Rive-Droite, taste the sweetness of Parisian living
Discover
Related content
From a quick lunch to a chef's meal

Discover all the cafes and restaurants in our airports.

Paris Aéroport ❤ Music

Whether it's intimate sessions, concerts with the public, electronic, pop or classical music, Paris Aéroport shows you a piece of its Parisian DNA.

Duty free shopping guide!

Enjoy the best of Paris without tax refund formalities by shopping in the duty free shops of Parisian airports