Let's begin with a photographic journey
An immersive experience to discover upon your arrival in Paris. Be surprised by the daring vision of young photographers on iconic works from the Musée d'Orsay and the Musée de l'Orangerie. The talent of these students from the Louis Lumière school will stop you in your tracks. Take a few moments to admire these 55 intelligent and sensitive reinterpretations of our French cultural heritage. Guaranteed to catch your eye and surprise!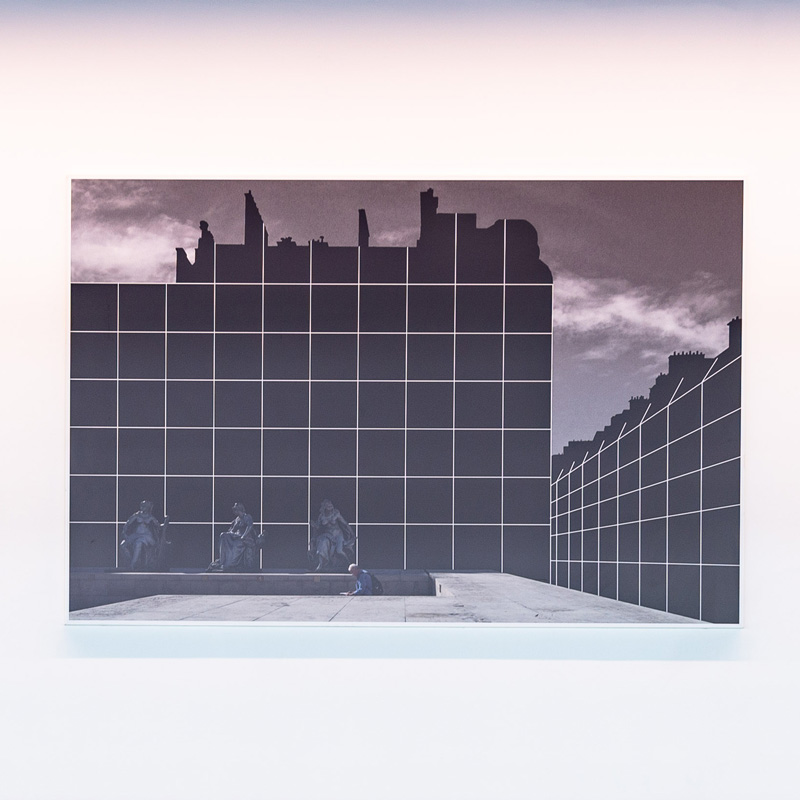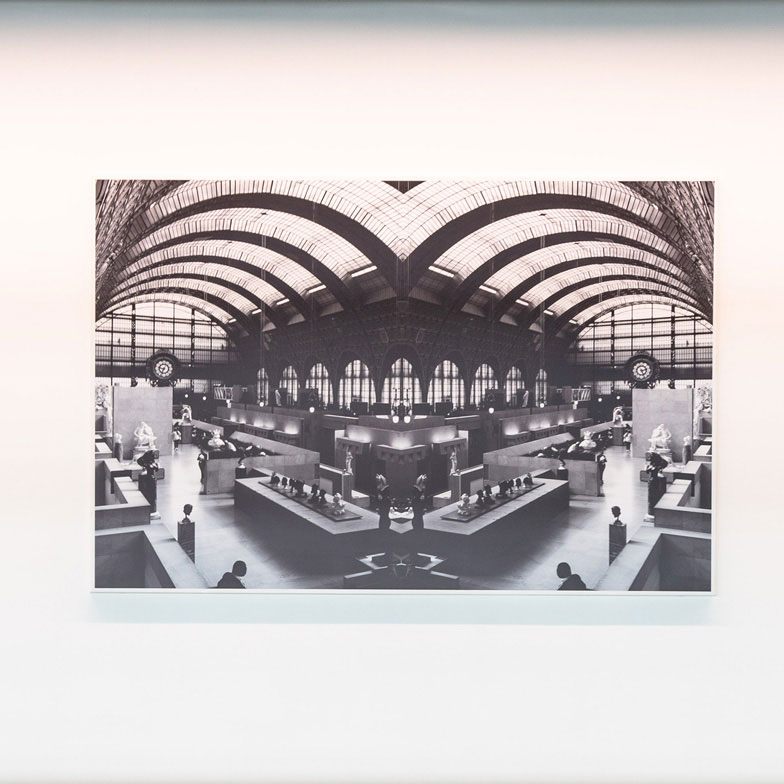 A Parisian stroll...
Enjoy one last experience in Paris Rive-Gauche before taking off. As you cross our "avenue" that pays tribute to the
typical apartments that line the Capital, with its mouldings and wall gilding, look up to admire the Art Deco ceiling.
Imitating the metal structure by Gustave Eiffel, it's a nod to Bon Marché, the first historic Parisian department store.
Here, we are on the side of luxury brands where style and grace are synonymous with French elegance. Come in,
you're very welcome!
…to the delight of ladies and men about town
The engraved handle on a handbag from a luxury brand, the delicacy of a chiffon dress, the grained or patinated leather
of a shoe. The talent of our prestigious brands lies in the details and delight. Take a stroll through our luxury boutiques
fitted out like a Parisian dressing room. Enjoy a range of equally rich and vast products and imagine that you're in the
heart of Paris. From clothing to accessories, experience the ultimate shopping experience.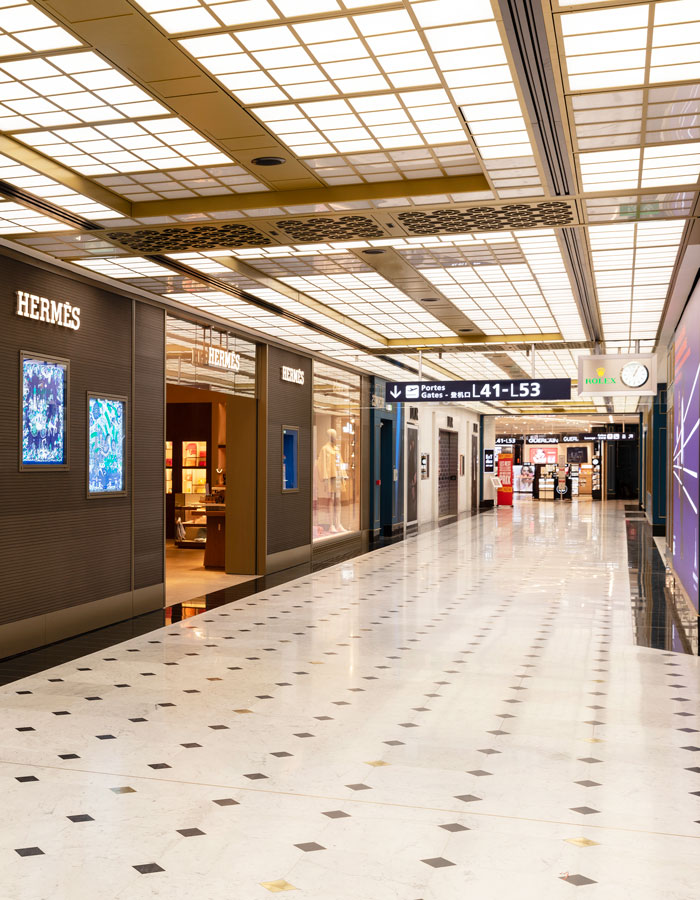 Back to university
Take a seat in our reading lounge set up to look like a Parisian library, or take a seat in our lecture hall and pretend that you're in the heart of the Sorbonne. Enjoy all the comfort you need to stay connected in these varied, elegant and silent spaces! In the open-air space, look up between reading emails to watch the continuous comings and goings of planes. Let the light shape your ideas and transform your work into pleasure so you can take off carefree.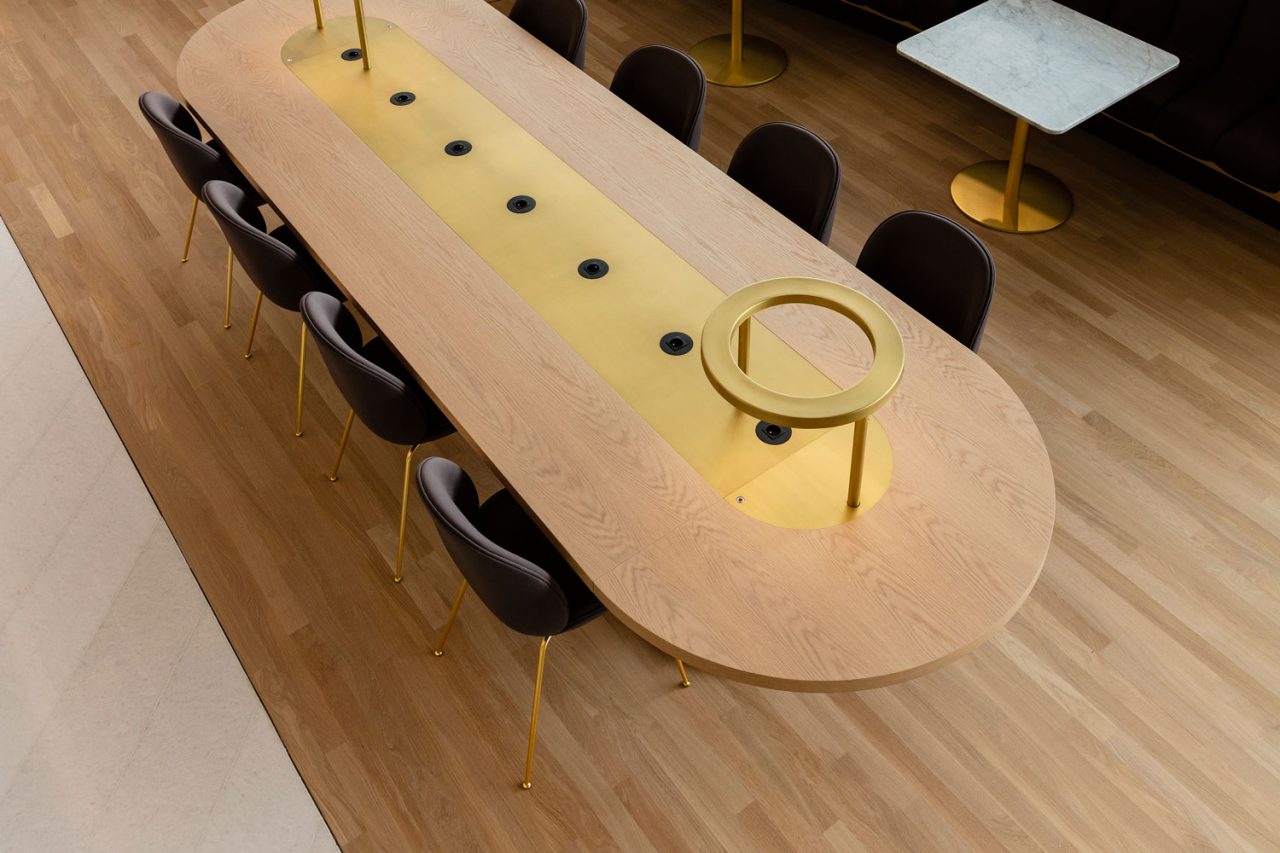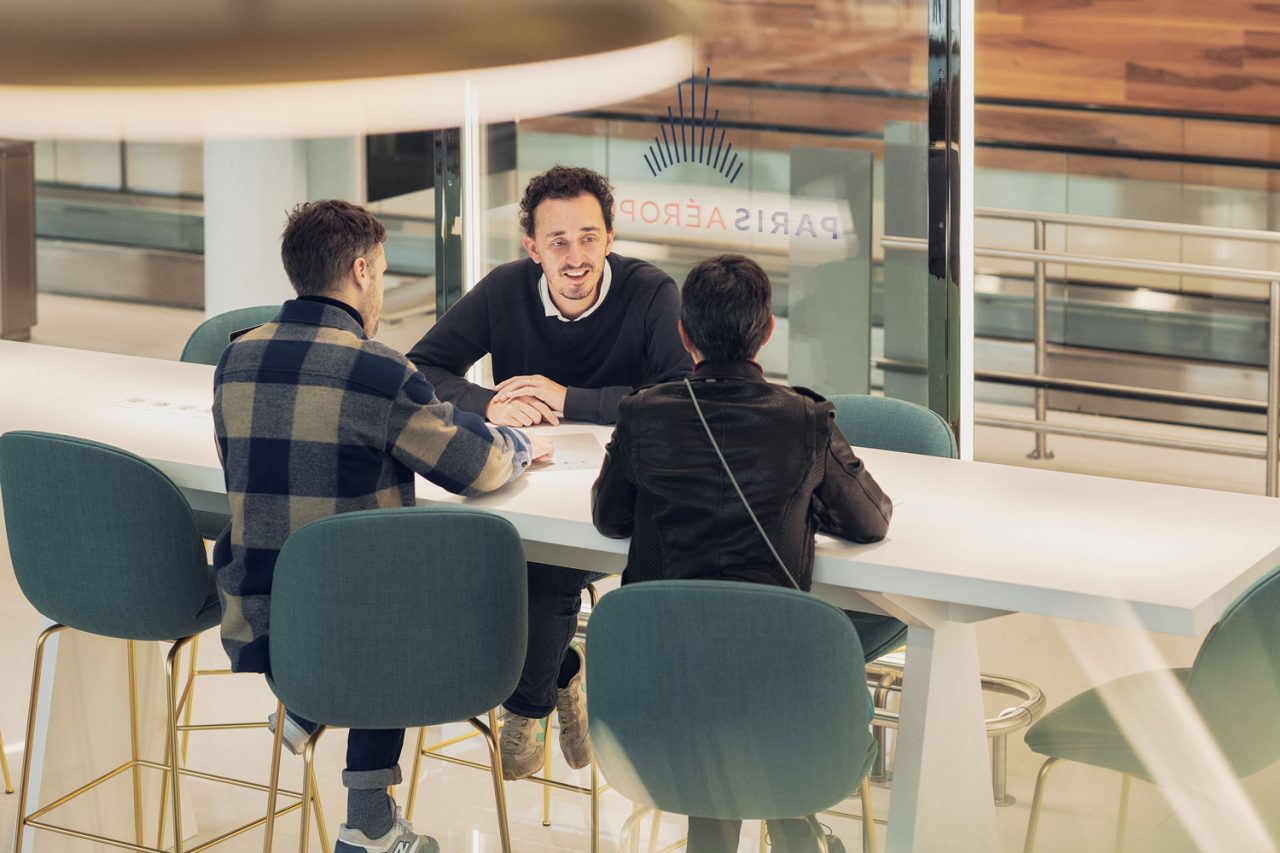 A bucolic break ...
What if your mindfulness awakens here and now? Imagine you're in the Jardins du Luxemburg, the Jardin des Tuileries or even an open-air café sat perched on a Fermob, the iconic and typical Parisian chair. Breathe in the smells, admire the colourful lights and listen to the artist, Lila Poppins', exotic birds singing in the trees above you. Close your eyes and breathe. The birds take flight.
… A speakeasy with a view
Joyful discussions and laughter, the perfect time to take a break and head to the bar. And not just any bar: the very first bar on the runway. So take in the view! In an atmosphere worthy of Kiki de Montparnasse, seated on a gilded metal bar stool with a velvet seat, enjoy a cocktail or simply a coffee lovingly prepared by our barista. Come as you are and with whoever you like for this bubbly moment.
Take in new horizons
Let yourself be transported by the cocooning atmosphere of the place. Soft light, an uncluttered space, light floating clouds and a feeling of weightlessness. Stretch out on a dune, by yourself or with others, relax or daydream, contemplate the most beautiful ballet there is, that of planes taking off and landing. Enjoy a rest like no other. And
witness the stopping of time.
Shimmering and purring moments
Asleep next to gate L35, Inès purrs peacefully. Our magnificent, gigantic cat, all dressed in white, dreams above the bright clouds, a suspended work by Charles Petillon which only lights up in the evening. This quite astonishing Zen space is located away from the noise and bustle of the terminal. Snug and welcoming, it invites you to rest and enjoy a moment of mindfulness. A pure moment of calm before take off.
Related content
From a quick lunch to a chef's meal

Discover all the cafes and restaurants in our airports.

Paris Aéroport ❤ Music

Whether it's intimate sessions, concerts with the public, electronic, pop or classical music, Paris Aéroport shows you a piece of its Parisian DNA.

Duty free shopping guide!

Enjoy the best of Paris without tax refund formalities by shopping in the duty free shops of Parisian airports