Let's start with an unusual perspective of Grand Paris
An artistic experience to discover upon your arrival in Paris: rest your gaze for a moment on the poetic photos by Vincent Migrenne. Daily photographer, he immortalises the urban life of Grand Paris in all its aspects and as you've never seen it before! A shepherd and his sheep (and his smartphone!) In the centre of Saint-Denis. The shoulder of a bare statue in the middle of the Jardin de Tuileries. Juxtapositions of colour, shade and light!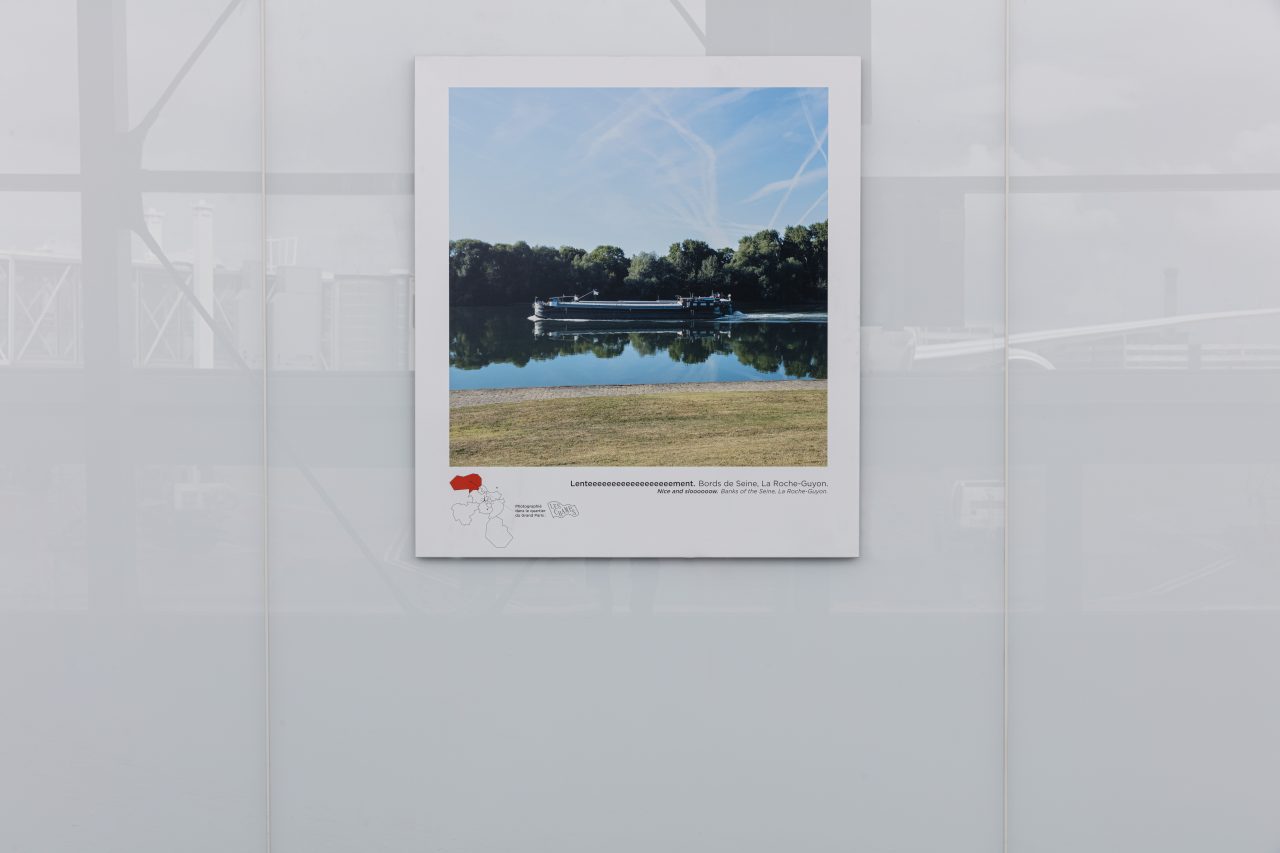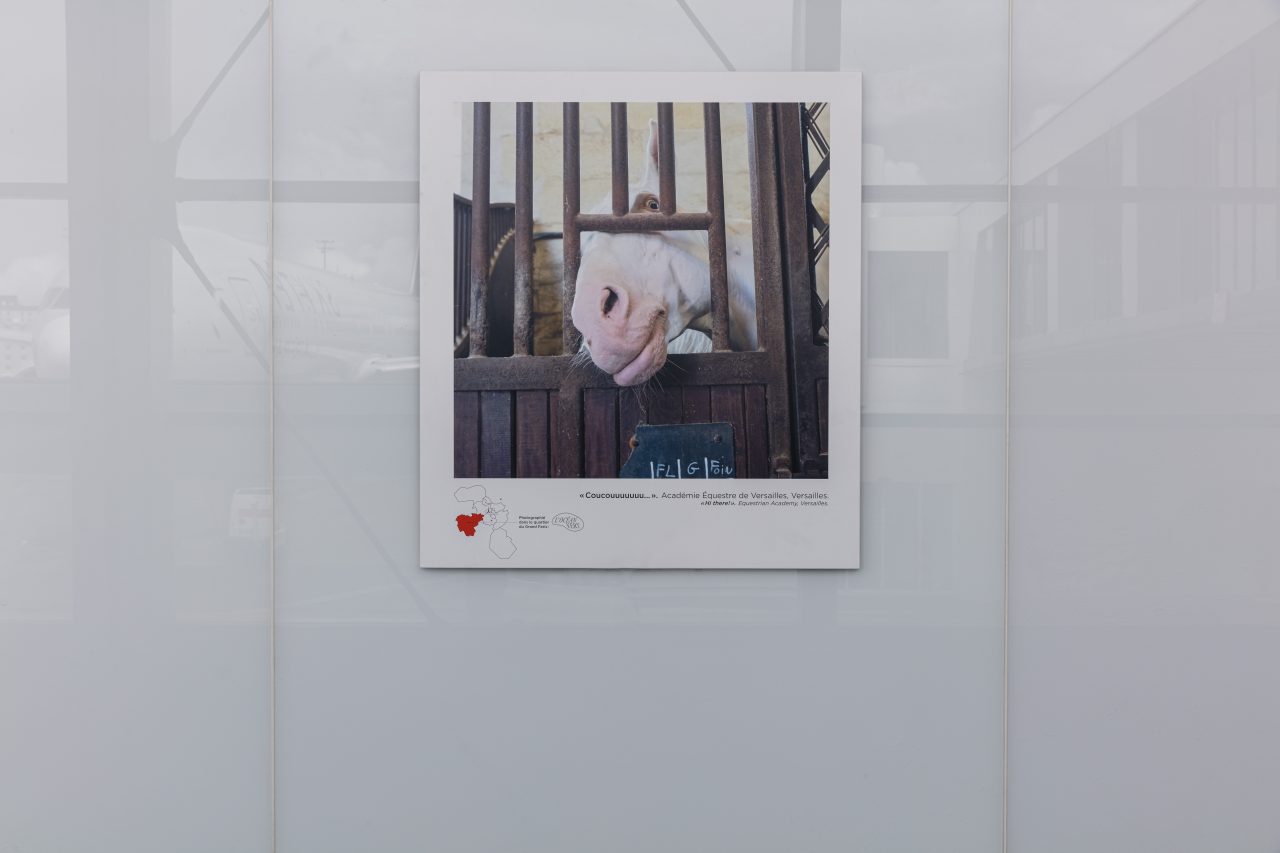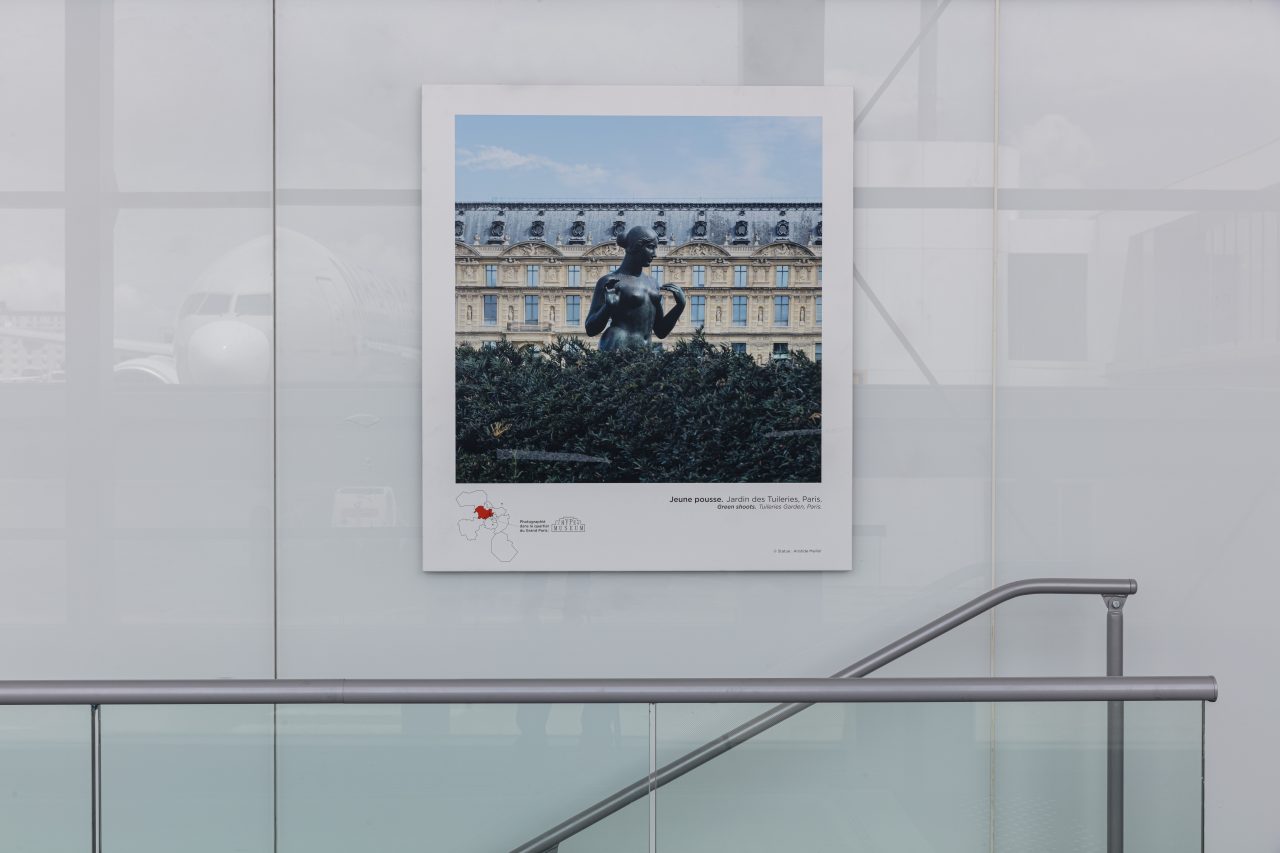 Proportions, materials and light
Glass, concrete and metal. And the sun shining through. Touches of light and colour twirl all around you, almost palpable. The architecture, the work of Paul Andreu, "the architect of airports", has been modernised, in particular by a glass roof which creates this juxtaposition of shadow and reflection. This superb curved structure open to the sky above sits between the runway and the horizon. Look up to the aerial displays before you.
Shopping and lifestyle stopover
The time of the true Parisian is over, make way for the influencers. Like a trendy concept store in central Paris, these boutiques are made for you. Step in, soak up the atmosphere, wander between the shelves: fragrances from the nicest luxury brands to the right, a designer beauty corner to the left. And trendy brands and handpicked concepts all around. Come and see, we'll take care of you. Treat yourself to a moment of well-being with our beauty advisers: a gentle and free break before your big trip.
A #photo break to #share
Take a photo, share it. It's time to post the last Parisian selfie to your followers. Make the most of our corner which will have your social media profile taking off even before you set foot on the plane. A stage awaits you: sat on a swing, hair blowing in the wind, a plane window behind you, with the sky peeking out behind the clouds… strike a pose! Print your Polaroid photo for free and post it, add it to your story or create a reel… And we'll leave it to you to add your own hashtags. #ParisVousAime (here's the first one for free).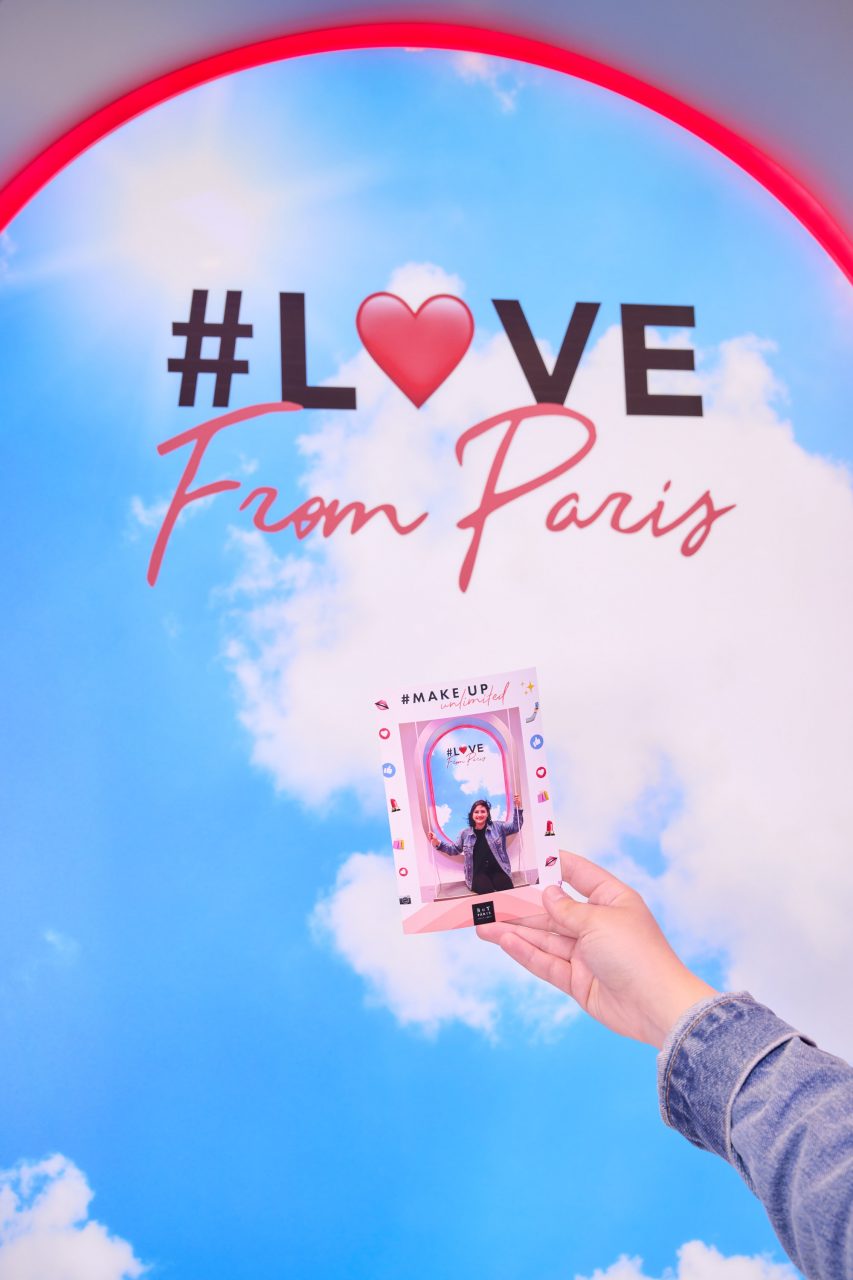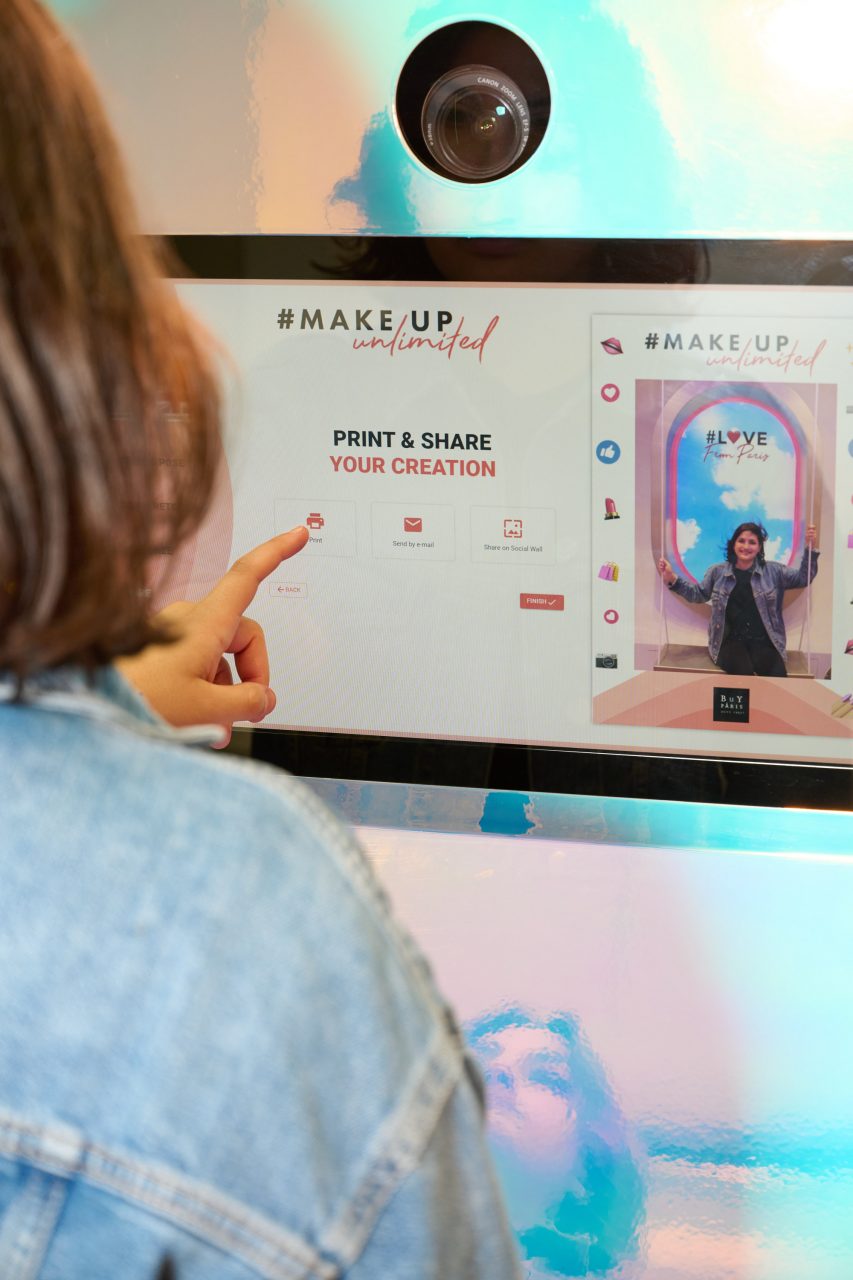 From a friendly place to feast...
Escape for a moment and enjoy a generous culinary experience. Imagine that you're sat on the terrace of a café in our central square, look up and appreciate the luminous rosette on the ceiling, a nod to the Capital's historic brasseries. From the subway tiling, to the cobblestones, through to the metal structure of the place, everything is sure to remind you of the Paris of yesterday and today. Cuisines from all over the world to share, enjoy and charm your taste buds. Every food kiosk is a journey. Go where your gaze and your stomach guide you.
...to Michel Roth's bistronomic Table
Michel Roth invites you on a behind-the-scenes look beneath the table. The starred chef, the most successful in France, opens his new gourmet restaurant to you in the heart of our airport. And there are no more hinged doors for him to hide all his secrets behind, he welcomes you to his open kitchen and shows off all his skills. He'll tell you his story, all about the products from our land and how he sprinkles in his own little special touch, the one to tickle your taste buds. Chinese portrait of the Chef!
If you were?
A cooked meal: Potée lorraine, because I grew up with it! And moreover it is my region of origin
A flavour: Salt and nutmeg
A smell: Tarragon
A cooking technique: Slow, simmered cooking with the good smells of yesteryear
Your best taste memory: Without hesitation, the cuisine of Monsieur Paul Bocuse, in Collonges, and my grandmother's cuisine.
Your favourite world cuisine: French cuisine of course, then Asian cuisine.
From expectation to relaxation
What mood are you in today? Everyone has their own way of keeping busy before boarding. With secluded areas for
you to entertain yourself, rest or work – by yourself or with others – everything is allowed and almost nothing is off the
cards. A single space with lots of possibilities: lounge-style lounge chairs looking out onto the runways as far as the eye
can see, tables with an industrial design for co-working, intimate and friendly seats for moments of relaxation or sharing.
Be careful you don't miss your flight. Have a good trip!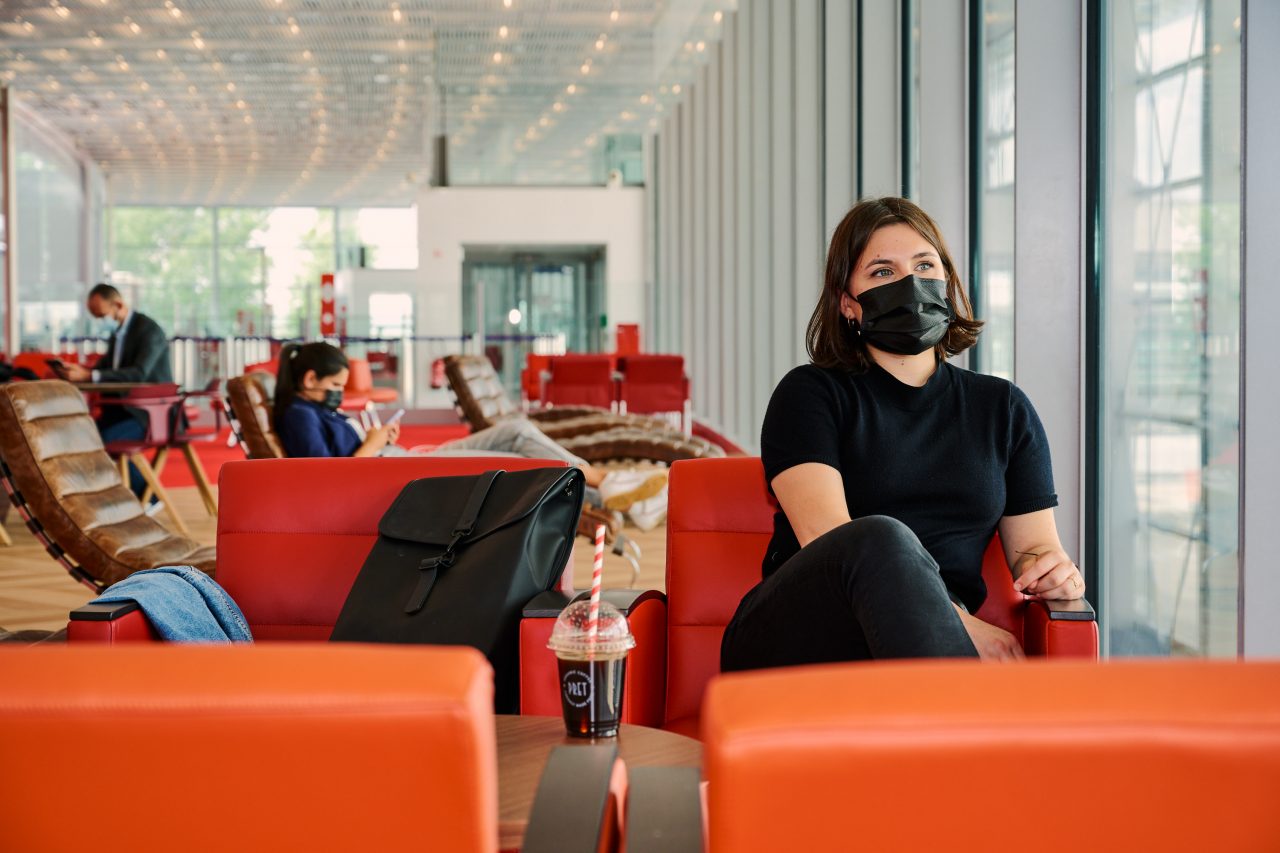 Related content
From a quick lunch to a chef's meal

Discover all the cafes and restaurants in our airports.

Paris Aéroport ❤ Music

Whether it's intimate sessions, concerts with the public, electronic, pop or classical music, Paris Aéroport shows you a piece of its Parisian DNA.

Duty free shopping guide!

Enjoy the best of Paris without tax refund formalities by shopping in the duty free shops of Parisian airports